Several Lawsuits Claim Ethicon Physiomesh Caused Injuries
Ethicon is a medical company that manufactures a medical device product called the Physiomesh Composite Mesh hernia patch. It is used for minimally invasive hernia repair procedures and other facial conditions that require a bridging or reinforcing material.
Ethicon Physiomesh Flexible Composite Mesh is an implanted medical device that can be used in laparoscopic operations to repair ventral hernias and other fascial issues requiring a reinforcing or bridging material. To get more information about the Ethicon Physiomesh you can navigate here.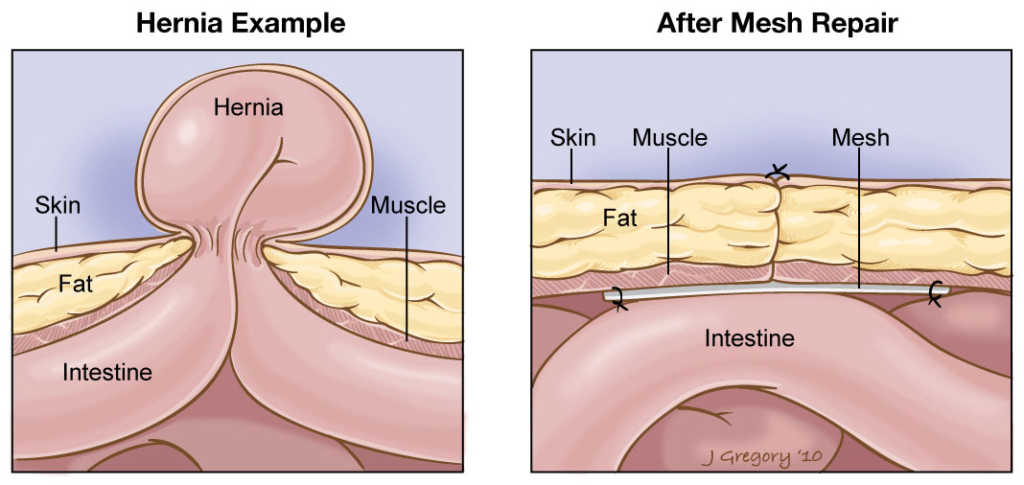 Physiomesh patches are used for laparoscopic ventral hernia repair. The patches have a thick coating on both sides designed to prevent the mesh from sticking to bowels and tissues, as the mesh contains polypropylene, which can cause severe injuries if it attaches to other body parts. There are several lawsuits that file case and help the people who are victims of this, to know about this you can click here.
Ethicon Physiomesh has been used in hernia repair surgeries in the United States since 2010. Patients agreed to have the device implanted because they trusted Johnson & Johnson had tested the product for defects. In fact, Ethicon hernia mesh was never tested on humans. More than five years after the product was released in the U.S., Ethicon withdrew Physiomesh because of external reports showing high failure rates.
The likelihood of Physiomesh tearing apart inside patients and migrating within the body is increased because it contains less polypropylene than other mesh products.
Physiomesh Lawsuits
Unfortunately, the recall came too late for those who already had surgery with this product. Patients affected by defective Physiomesh experienced severe injuries, including:
Infections
Intestinal blockage
Chronic pain
Mesh migration to other areas of the body
Several patients have filed lawsuits against Ethicon alleging the Physiomesh hernia patch caused severe health problems and required corrective surgery. You can know more about the ethicon physiomesh lawsuit by surfing through the net.
Various parties can be held liable for injuries caused by an Ethicon Physiomesh product. For instance, lawsuits have been filed against the manufacturers of such products, usually under a product liability claim. This is based on the fact that the Physiomesh products may be considered defective.
Other parties can be held liable for prescribing or selling Physiomesh products despite the fact that they have been subject to a recall. These include doctors, pharmacists, and other persons who are in charge of recommending these types of products. Also, hospital institutions can be held liable for continuing to stock or distribute Physiomesh products.